The Meaning and Challenge of "World Peace"
Today the meaning of "World Peace" is changing. It can no longer simply mean freedom from war or conflict. Already in the 21st century we have seen the very concept of war undergo a total transformation from a specific action or event to a state of being. We now have the concept of a "perpetual war" against "terrorism" and a host of other largely unseen and politically convenient "enemies."
Whether under the onslaught of intra or international political conflict, disruptive effects of climate change, or corporate greed and exploitation, today many people feel as if they are living under psychological siege. As the planet and our language becomes increasingly militarized under the influence of those who trade in scarcity and fear, war becomes less of an event and more of a
state of mind. This manifests itself within us in the form of depression and mental and physical illness of every variety.

The vast majority of people on the planet want peace. They seek to live, raise their families and function in healthy communities in an environment that provides the basic elements for survival and growth, something which is becoming increasingly difficult. It seems that our very right to survive, let alone reach our full potential, can no longer be taken for granted.


Surya Namaskar, a Global Movement for Challenging Times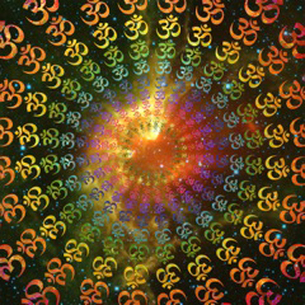 In response to the current global crisis, many conscious individuals have taken to heart the old adage that "If you are not part of the solution, you are part of the problem" and are engaging in social, environmental and political activism. Some choose to transform institutions from within while others work "outside the system" to create alternative structures or at least defend
themselves against the increasing corporatization, militarization and commercialization of our daily lives. We can detect a collective will emerging towards a more sustainable lifestyle—choosing the lessons of nature over media-dictated notions of "success'. Yet in this struggle to rebalance our collective lives, anyone can easily experience "burn out"--discouragement, depression, or a sense of futility in the face of overwhelming odds.
---
From where does one draw strength? Some turn to religion. But religious diversity and freedom of choice has given rise to a new polarization: on one hand, the dangerous rise of fanaticism, fundamentalism and "one way" religious intolerance, or, at the other end of the spectrum, a wholesale rejection of religion as a major cause of conflict. Yet out of this polarization a third way is emerging. For as traditional religions are dying or rapidly changing, it is spirituality rather than atheism that is on the rise.

Increasing numbers of people seek meaning and strength through a variety of "new age" spiritual paths which, in contrast to religion, spirituality need not involve an external God or set creed.
The major emphasis in new age spirituality is on the self—on inner experience and the cultivation of a consciousness of connection, beginning with nature and ending with cosmic awareness: Seeking to get back to basics, taking emphasis off media-dictated notions of "success' and material possessions and concentrating instead on our relationship to nature, our higher selves, and each other.

When tracing the history of "new age" religions in America, historically one has to appreciate the role that India played. From the time of the American Transcendentalists and later the Theosophical Society onwards, the relationship between yoga, spiritualism and alternative "mystical" based phenomenon provide the framework in which the West began to interpret "Eastern" religions to provide popular alternatives to the Judeo-Christian traditions in America and Europe. In many ways, yoga emerged as the foundation on which new age religions have spread throughout the world.

Surya Namaskar: A Universal Connection
From the dawn of consciousness, humans have looked to the sun as a central symbol of life. Our solar system is a mandala centered around the sun, the light source upon whose light all life on earth depends. Throughout human history the sun has appeared in myth and ritual the world over. As the most visible manifestation of primordial energy, the source of light by which all things in our solar system become visible, the sun's rays support not only our physical existence, but equally important, our psychic and spiritual development. Sunlight constitutes awareness, and is at the root of perception itself. Born of the light, human beings possess a unique capacity to reflect upon their experience, not only to know, but to know that they know, and to choose to cultivate growing awareness. It is a uniquely human characteristic to exercise free will and shape one's life through evolving self-knowledge. This is the cultivation of wisdom. Just as a plant,
through photosynthesis flowers, bears fruit, then drops its seeds. In this way every human being a part of nature and subject to the Mother Earth's cycles of life. Yet what kind fruit we bear is to a large extent up to us, whether it is the physical, mental or spiritual planes on which we choose to
operate.
| | |
| --- | --- |
| Evolving consciousness provides the basis of a spiritual quest as the human seeks to transcend the limitations of the past and the present. We seek not only security, in the seasons and patterns of nature that enable us to survive, but to move forward towards a greater unknown. Life is experienced not merely as repetition, but as a movement towards some imagined greater goal. Throughout history mystics, seers, and sages of various traditions have similarly dreamed and spoken of an ultimate goal as Total Awareness, Unity, Truth, Consciousness and Bliss. In Eastern traditions, it is known in English as "Enlightenment." | |
Click here to download Surya Namaskar: From Indian Tradition to Universal Practice or view article below (currently unavailable.)
©Copyright Surya Namaskar For World Peace. All rights reserved.
Contact us